The Importance of Flossing
You may be brushing a few times every day, but if you're not taking the time to floss as well, your smile isn't getting all the attention it deserves.
In general, we recommend flossing at least once a day to remove the food that has collected between your teeth during the day. If you choose not to floss, this food can stimulate the growth of decay-causing bacteria. It can also turn into plaque over time. Together, bacteria and plaque release toxins that cause bad breath, in addition to destroying tooth enamel and causing gum disease. And once gum disease sets in, there is no absolute cure.
That's why flossing is so important.
How to Floss Effectively
If you're not sure how to floss effectively, let your dentist or hygienist know at your next appointment. They would be happy to show you how. For best results, floss between every tooth, including your very back teeth.
Your dental team can also recommend a specific type of floss for you to use, in addition to talking with you about the rest of your oral health routine. For optimal oral health we recommend that patients:
Brush at least twice a day, or after every meal if possible
Floss at least once
Rinse with an antibacterial or fluoride mouthwash
You can also learn about proper flossing by watching the video below.
Rejuvenate Your Smile with Custom Porcelain Veneers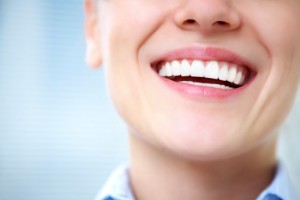 When you look in the mirror and smile, are you happy with what you see? For millions of Americans, unsightly stains, cracks, chips, and other imperfections make smiling something to be avoided rather than shared with the world. If you are dissatisfied with the appearance of your smile, know that there is a way to completely transform your smile in as little as two visits to your local dentist's office with porcelain veneers.
How Do Porcelain Veneers Work?
Porcelain veneers effectively correct common cosmetic flaws by covering them with thin layers of durable dental porcelain. Issues like discoloration, yellowing, cracks, chips, misalignment, and gaps quickly and seamlessly vanish; a gorgeous, flawless smile can be yours in less time than ever before with porcelain veneers. Your veneers are custom crafted from fine, stain-resistant dental ceramic. They fit perfectly over your existing teeth, giving you the perfect, movie-star look you want and deserve.
Before your porcelain veneers are placed, your dentist will prepare the front surfaces of your natural teeth to accommodate them. This will ensure that your veneers lie flush with your gum line for a completely natural look and feel. Patients are encouraged to bring along some photos of smiles they like and admire; your dentist will work with you to craft a stunning smile that will turn heads for all of the right reasons.
Schedule Your Veneers Consultation
Your dentist is your trusted partner in all things related to oral health and cosmetic enhancement. From teeth whitening, general checkups, thorough cleanings, and gum disease care to customized porcelain veneers that perfect your smile in just two visits, the possibilities are endless with today's state-of-the-art technology. Contact your dentist today to schedule your consultation and to learn more about the benefits of porcelain veneers. 
The Issue with Wisdom Teeth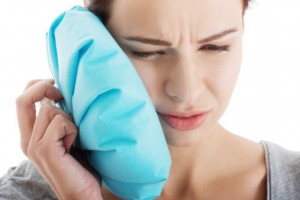 Wisdom teeth are the third and final set of molars that emerge when a person is a teenager or even in their twenties, and for years, the removal of them has been seen almost as a rite of passage as children become adults. Is it really necessary, though? Some patients aren't sure. While this is a matter that should definitely be discussed with your local dentist, here are some common reasons why wisdom tooth extraction is often important for your overall oral health:
Due to their position in the mouth, wisdom teeth often don't have enough room to grow properly. This can cause them to erupt at an angle, even horizontally.
Wisdom teeth can also only partially emerge, or even remain completely hidden, leading to them becoming trapped within your jaw. Because this area is difficult to clean properly, gum disease and other infections are much more common to occur.
If you experience chronic pain in your gums near your wisdom teeth, extraction can help prevent further infection.
A cyst can sometimes form in the area, which can damage bone and tooth roots.
Of course, there are also some situations in which wisdom teeth extraction might not be necessary. These include:
If the teeth are fully healthy
If they've grown in correctly and emerged completely
If their positioning matches the rest of your smile
If you're able to properly clean and care for the wisdom teeth, ensuring their future health.
Of course, every patient's situation is unique. If you have concerns over the state of you or your child's wisdom teeth, please contact your local dentist or oral surgeon. They can inspect the area with the help of X-rays in order to determine their position and current health, as well as what you can expect from the extraction process, should it be needed.